Bavarian Beauties: Oberammergau and Munich
Experience two of Germany's highlights on this delightful short tour. Oberammergau and Munich. First, enjoy a stay in Munich where you can visit famous sights.  Watch the Glockenspiel at Marienplatz and visit the city's symbol – the Frauenkirche.  This is a delightfully walkable city: the compact centre is rich with historical sites, Bavarian heritage and beer halls.
Once you've enjoyed the delights on Munich, head to Oberammergau.  You can also stop off at the stunning Neuschwanstein and Hohenschwangau castles en route.  Set in pristine scenery, these beautiful castles are wonderful to behold. And they're equally as special inside!  Charming, quaint Oberammergau is a wonderful Bavarian town.  Moving from the region's comparatively cosmopolitan capital, you'll experience a different side of Southern Germany.  Although the Passion Play is the undeniable highlight, this town is a gem.  This tour is highly recommended.
Suggested itinerary for groups
Day 1: Arrive in Germany
By air
Fly from a number of UK airports direct to Munich Airport with both scheduled and low-cost airlines. We can arrange transfers between the airport and your hotel in Munich.
By rail
Take the Eurostar from London, Ashford or Ebbsfleet to Paris-Nord. Connect on to TGV or ICE trains to Stuttgart, where you can change for Munich. We can arrange transfers between Munich Main Station and your hotel.
By coach
Depart from  your home town and travel to Munich by coach, with a stopover en route. We can arrange short-sea Dover-Calais / Dunkirk ferry crossings or Eurotunnel crossings from Folkestone-Calais. Alternatively, take the overnight ferry from Hull-Zeebrugge / Rotterdam, Newcastle-IJmuiden or Harwich-Hook of Holland.
Day 2: Munich
The capital of Bavaria is one of Germany's most popular tourist destinations. The walkable city centre retains small town flair but holds some world-class sites. See the renowned Frauenkirche, the Marienplatz with the famous 'Glockenspiel', the Olympic park and many more; why not stroll around the English Garden, stopping for some traditional beer in the beer garden? Perhaps visit Nymphenbourg Palace, where King Ludwig II was born, and the Marstallmuseum containing many of his elaborate carriages.
Day 3: The Fairytale Castles of King Ludwig II
En-route to Oberammergau is a highlight of Bavaria – two of King Ludwig II's most famous castles, Neuschwanstein and Hohenschwangau. The setting for these fairytale castles high in the mountains is truly spectacular. A relaxing way up to Neuschwanstein is by traditional horse and carriage. From here you can take a leisurely walk to St. Mary's Bridge (Marienbrücke), high about the Pöllat Gorge, for views of Hohenschwangau and Alpsee lake. Hohenschwangaue was built by Ludwig's father, Maximillian, and is where Germany's fairytale king spent much of his childhood.
Continue to your hotel in Oberammergau or the surrounding area for two nights' half-board accommodation.
Day 4: Oberammergau Passion Play 2022
In the morning, explore the village of Oberammergau at your leisure, before your inclusive lunch. Afterwards, take your seat for the first part of the 2020 Oberammergau Passion Play, with part 2 commencing after dinner.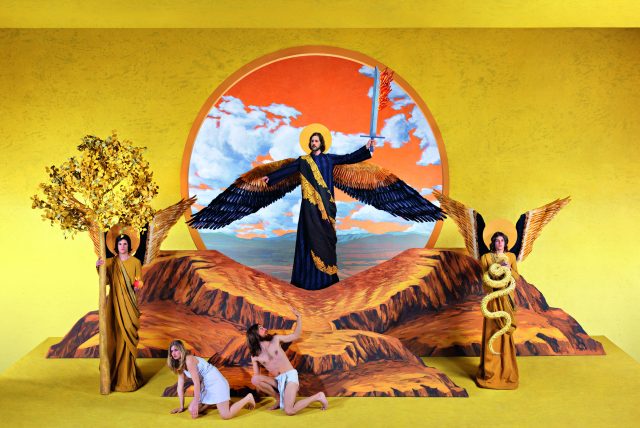 Day 5 – Travel back to the UK
---
Seen something you like? Get in touch with our dedicated team who will be only too happy to help plan your perfect Oberammergau Passion Play 2022 tour.